Description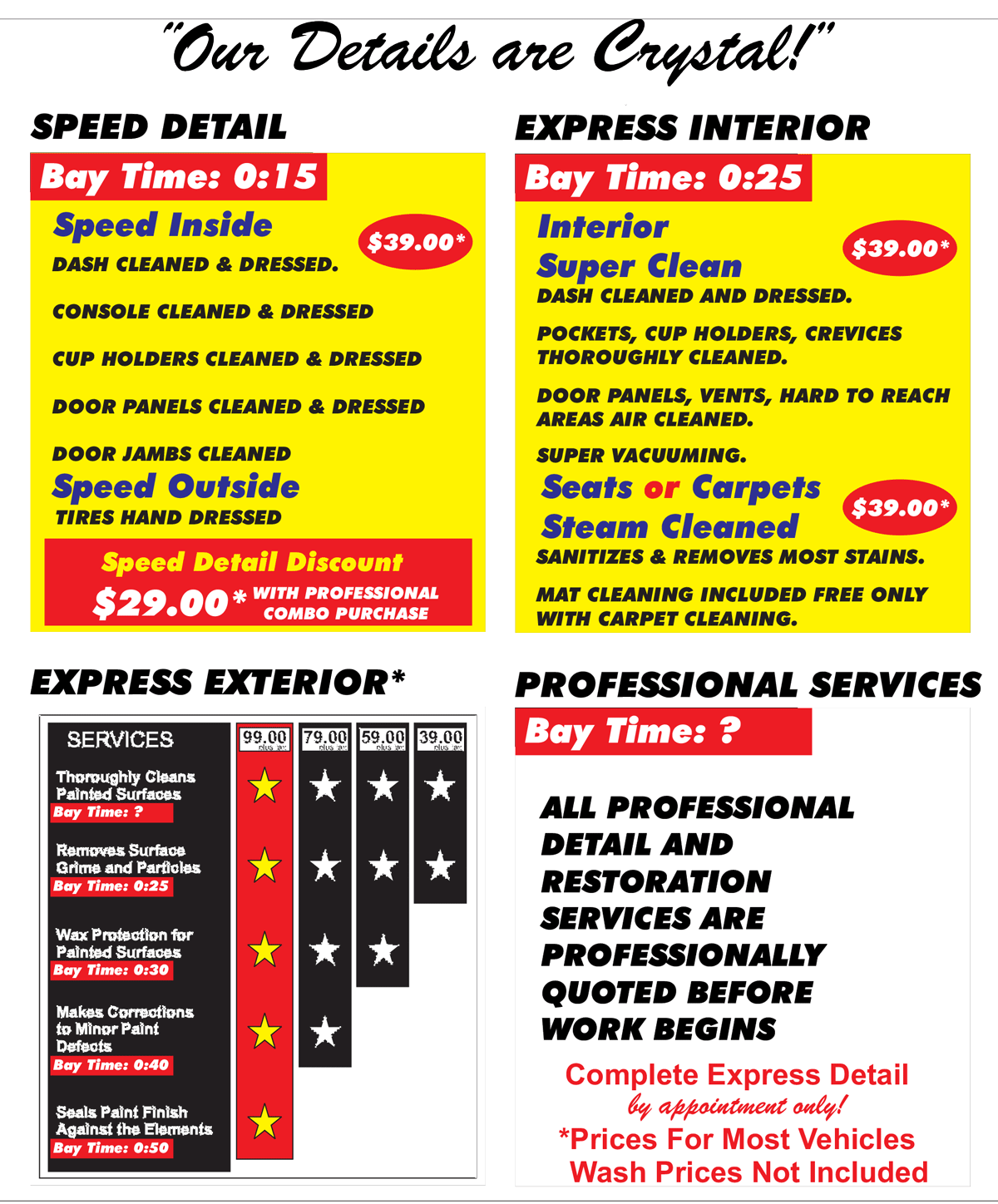 Are you tired of driving a dirty car but don't have the 3-5 hours needed to get it done?
Take advantage of our express detailing services to get an almost perfect car again within a reasonable amount of time. This service takes approximately 1-1.5 hrs to complete.
* Some vehicles may need extensive work to regain that showroom shine. A different package may be needed due to some vehicles condition. Prices vary due to size of vehicle. Add $30 for Trucks, SUVs, and Vans.